Lufthansa Technik AG Hamburg and TU Dresden, Chair of Transport Systems Information Technology, have collaborated in ADKT 3-year Project (alternative wireless communication technologies for WLAN – application fields, integration and requirements for the aircraft cabin). 
The objective of this project is to investigate wireless radio technologies for use in aircraft cabins with the goal of optimizing communication and localization applications in the aircraft cabin with respect to interoperability and technology coexistence. 
The MARS Demo Kits DMK-215 allow to test MARS (Metirionic Advanced Ranging Stack), the patented ranging technology that adds ranging functionality to 2.4 GHz based wireless communication systems and networks like IEEE15.4.1 and Bluetooth and BLE. 
These units delivered to TU Dresden will help to measure and evaluate of different use cases inside the challenging environment of aircraft cabins regarding radio propagation, I.e. locate and track crew member devices and find missing items.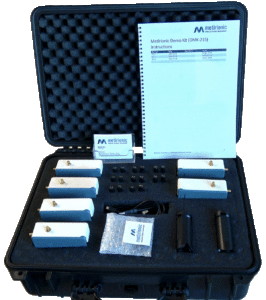 First concept measurements in an aircraft cabin in alignment with the ADKT project are planned in 2023. 
ADKT project is funded by BMWK – Federal Ministry for Economic Affairs and Climate Action