MARS (Metirionic Advanced Ranging Stack) determines the distances and angles with improved accuracy and ensuring reliability on IEEE802.15.4 and now, for the first time on Bluetooth devices.  
Bluetooth is one of the most widely used wireless technology standards globally, especially for short-distance data transmission and, it will be heavily impacted by industrial digitalization trends (IIoT) in the coming years. Bluetooth devices are present in every industrial vertical and forecast to reach 7 billion units in 2026, with a projected compound annual growth rate (CAGR) of nine percent from 2022 to 2026. This growth is driven by the increasing adoption of digital technologies in the industrial sector, such as artificial intelligence, the Internet of Things, and cloud computing. 
Ranging capabilities are a requirement in industrial applications (safety, rescue, monitoring machinery in a factory, tracking the movement of goods in a supply chain or people during a tourist activity). MARS enables accurate wireless ranging information for any chipset, sensor, or system with the strongest reliability, highest speed and covering the maximum range.
High indoor range even through walls and other obstacles. 

 

Outdoor installations without restrictions. 

 

Measurement of distances (ranging) AND angles. 

 

High reliability to meet safety and regulatory standards.

 
Search and Rescue with Bluetooth Low Energy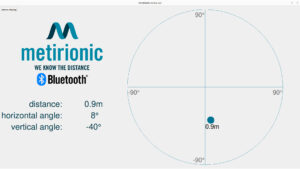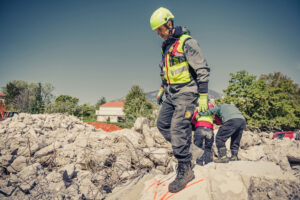 MARS RADAR BLE Demo is a SW and HW demonstrator that follows a specific configuration based on a standard Bluetooth®/BLE chip.
It was showcased for the first time last week during Embedded World 2023 event. It determines the distances and angles with improved accuracy and ensuring reliability for the first time on Bluetooth devices, through a GUI that simulates a Find and Rescue mission.
For more information:
---
About METIRIONIC 
---
Metirionic GmbH was founded in 2013 and specializes in the development of new and innovative technologies for distance and angle measurement with radio circuits. With over 30 billion networked devices and nearly 1000 trillion sensors installed, the question of where a measurement was taken becomes as important as what was measured. Metirionic is a leading global provider of technologies for the acquisition of position and measurement data of any objects and the data communication between the objects on the field of industrial safety and find and rescue applications. Metirionic enables MARS through a license-based model and get it customized to the End Application with Engineering Services.